Hi all! I'm Kristie Barnett, also known as
The Decorologist
. My design blog is all about teaching and inspiring regular people about decorating, choosing color, and creating a home that makes their heart sing. Erin was so kind to invite me to share a home I recently designed for a client here in Nashville, TN.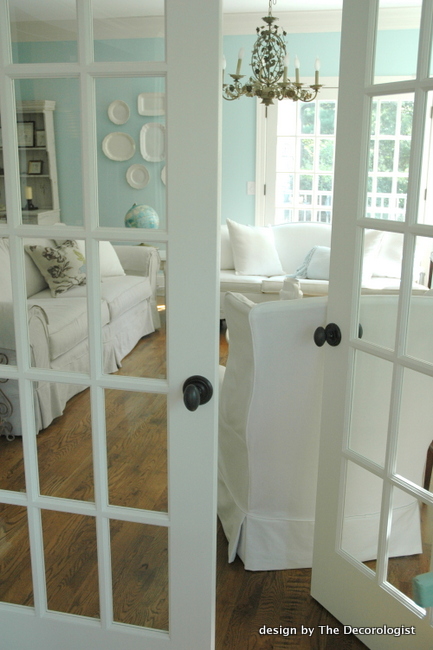 My client has a heart for anything shabby, chippy, and related to the seashore. Her flea market finds just weren't gelling with her traditional suburban home, so she called me in to help pull it all together. And it's clear that her favorite color is TURQUOISE! Shall we start in the entry?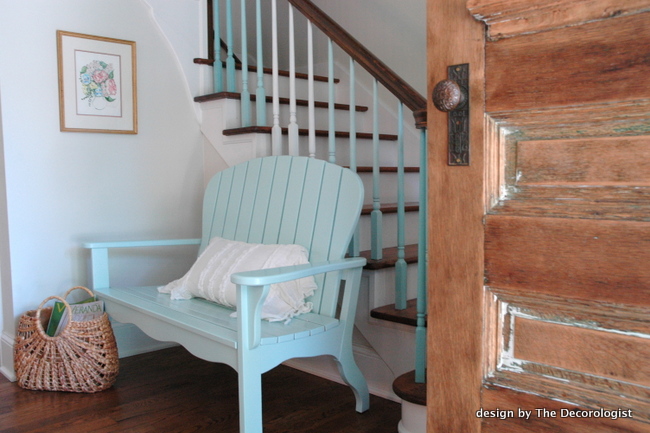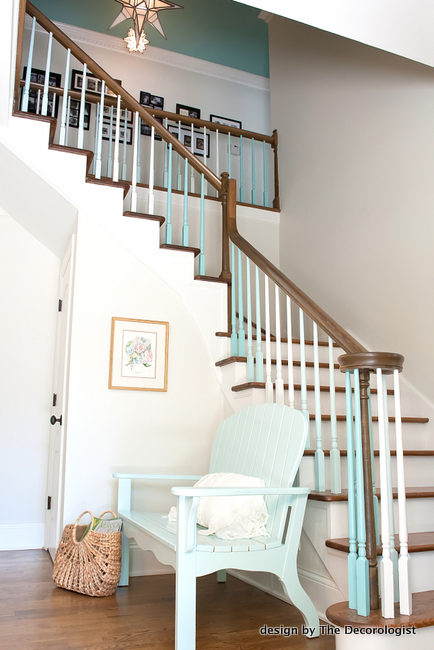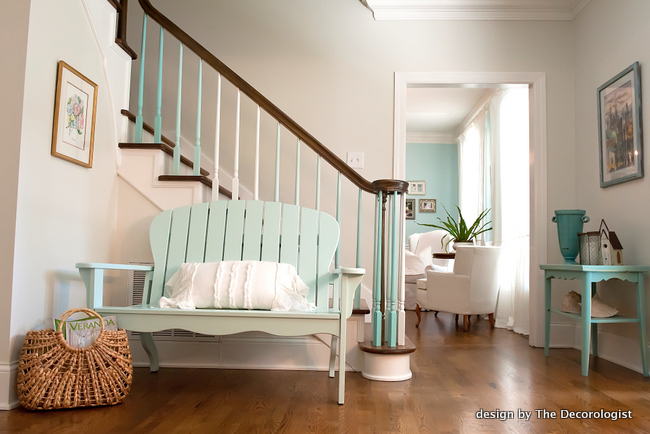 Melanie G Photography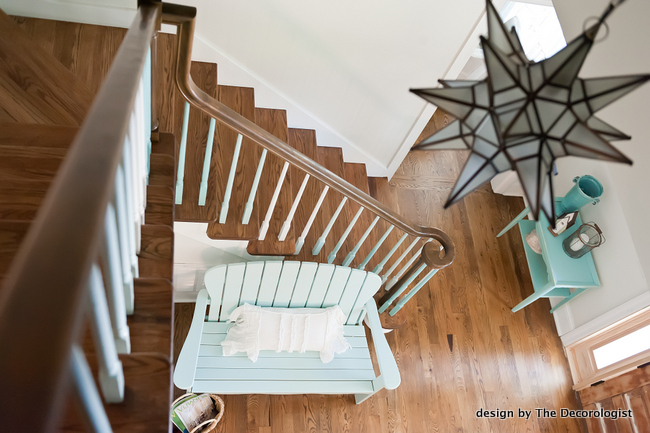 Melanie G Photography
If you'd like to see the "before" of this entry, as well as details on the painted spindles and the colors used, you can check out my post
here
. Next up is the dining room!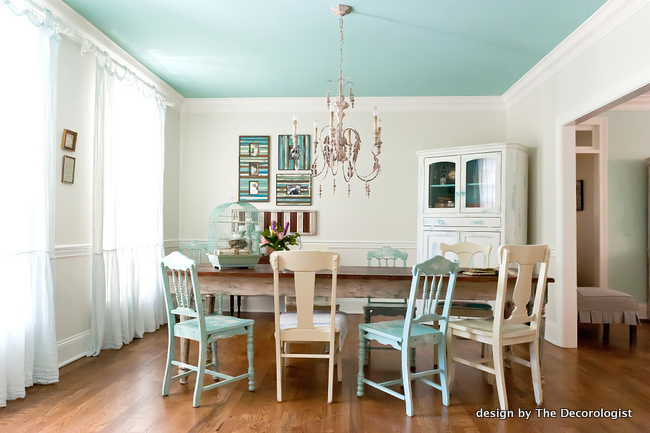 Melanie G Photography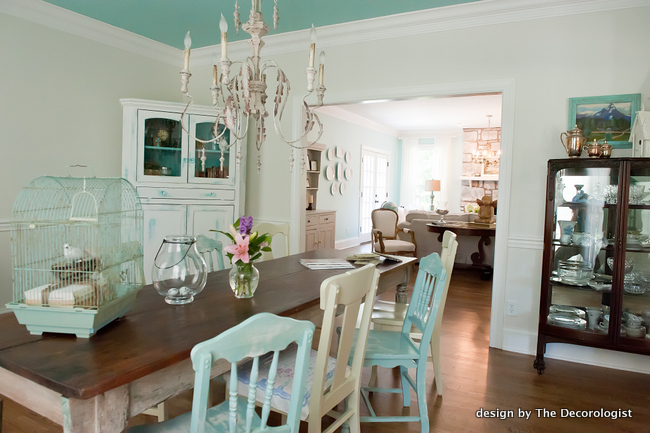 Melanie G Photography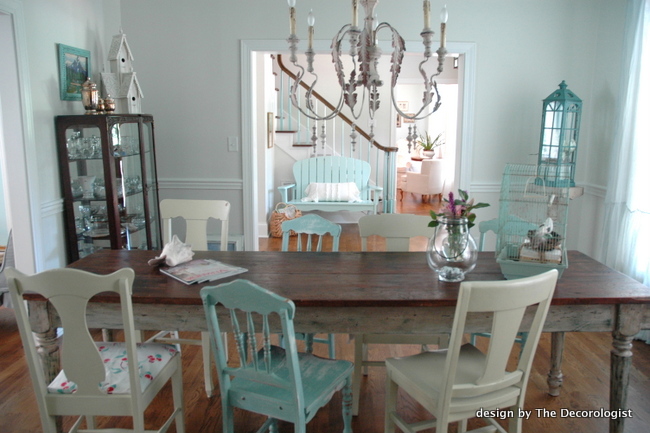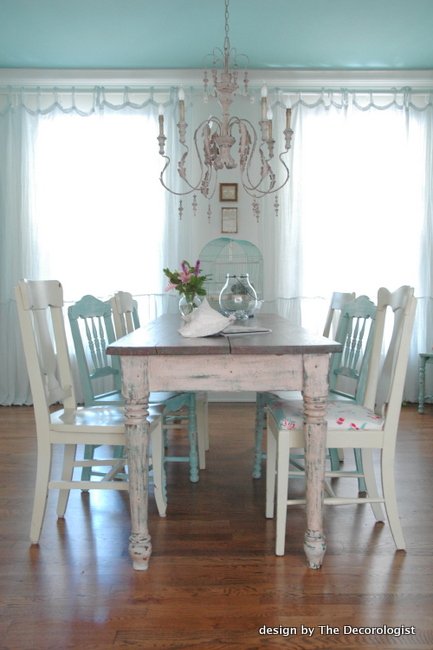 The dining room leads into the living room. We used lots of washable slipcovers and tons of paint to make-over this room to feel like a coastal get-away in the heart of a traditional suburban neighborhood.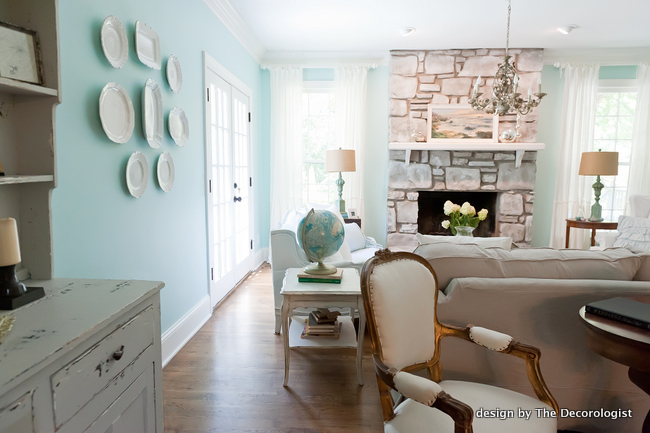 Melanie G Photography
The most fabulous thing about this room is the transformation of the fireplace - you can check out how we took it from an orangey-brown 1980's eyesore to a beautiful focal point
here
.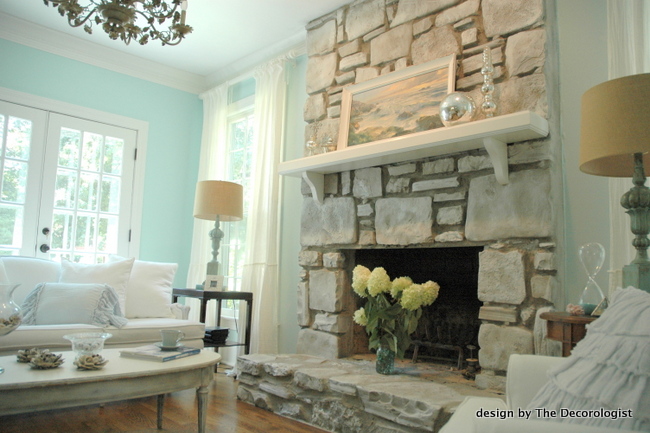 Melanie G Photography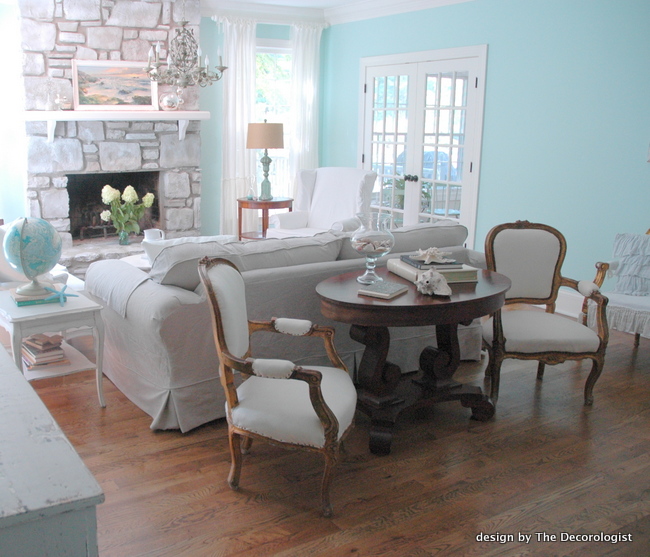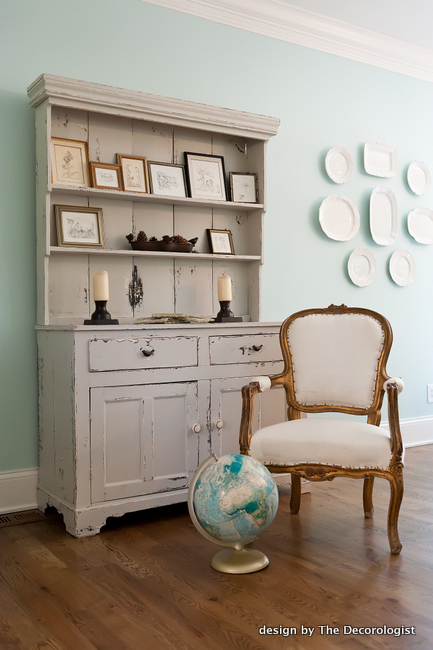 Melanie G Photography
This is my client's bedroom. Finding the *perfect* lighting for this home was probably the most difficult part of the project, with this room's fixtures being the last to procure. The chandelier and matching wall sconces were found at the the ever-popular Nashville Flea Market, while the lamps were made from old columns and muslin slipcovers over old salvaged lampshade frames.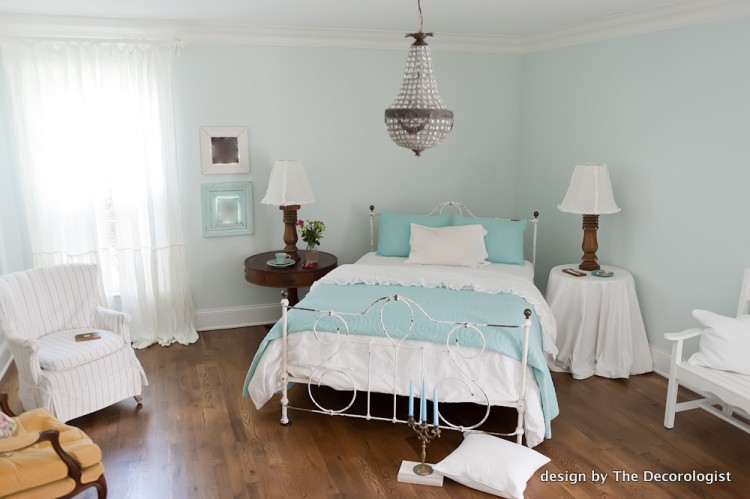 Melanie G Photography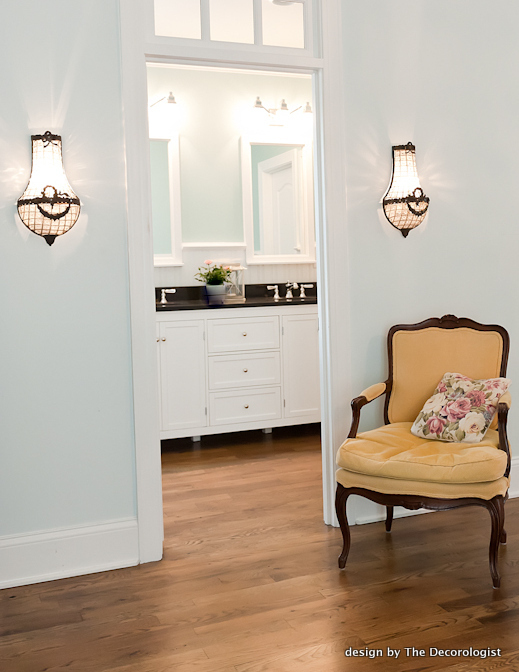 Melanie G Photography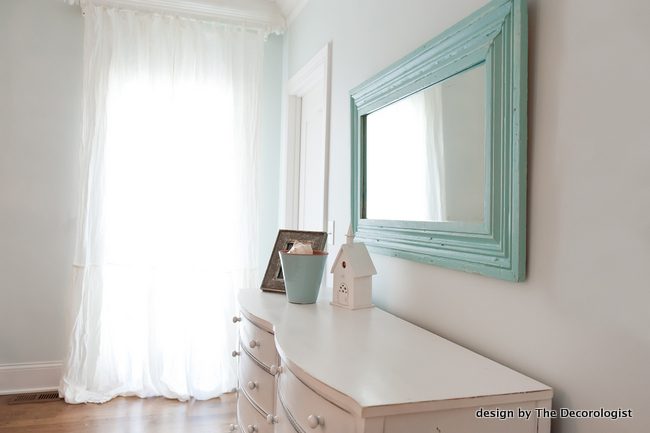 Melanie G Photography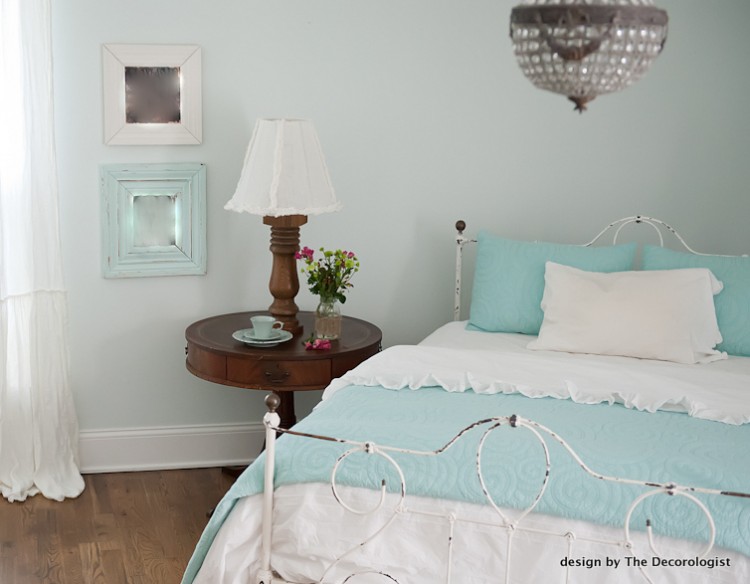 I hope you've enjoyed this dreamy home that feels like a beachfront vacation all year round!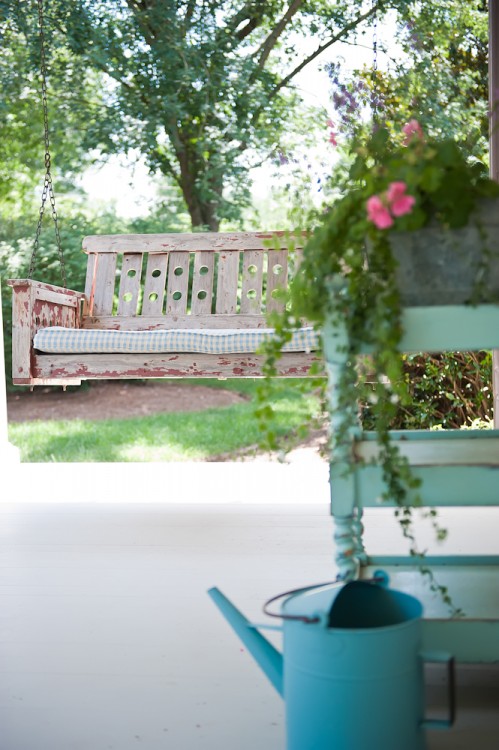 Melanie G Photography
Thanks again to Erin for the invitation to guest blog on the fabulous House of Turquoise. For more Color & Design Interventions plus lots of insider design secrets, come visit me anytime at
The Decorologist
!
Love turquoise? Visit my shopping blog
Everything Turquoise
...updated several times throughout the day! Check out
Decor by Color
for even more color-themed shopping!